LACRIMA CHRISTI CRUELA DEVIL has become a famous star in the in the global highly educative LA ROCHE POSAY campaign for skin cancer detection.
Huge thank you goes to Devlina's owner Elisabeth Losung-Petit (Kennel Liza's Dream) in France who has given her a wonderfull life and made all this possible.
LACRIMA CHRISTI CRUELA DEVIL in Morgan campaign for
the worlds' famous magazine COSMOPOLITAN !
A very well known photo all arround the world of our dals taken 1998 in Umag (Istrian coast), photographer "DEYA"
On the photo above: Multi CH. CORRADO & Multi CH. LACRIMA CHRISTI CLIO, below: CH. AGOMENTI CHOCOLATE JUICE & Multi CH. DALISSI MAGICAL MOONSHINE)
Since 2006, this photo became an official photo on the cover of all pedigrees published by the Croatian Kennel Club…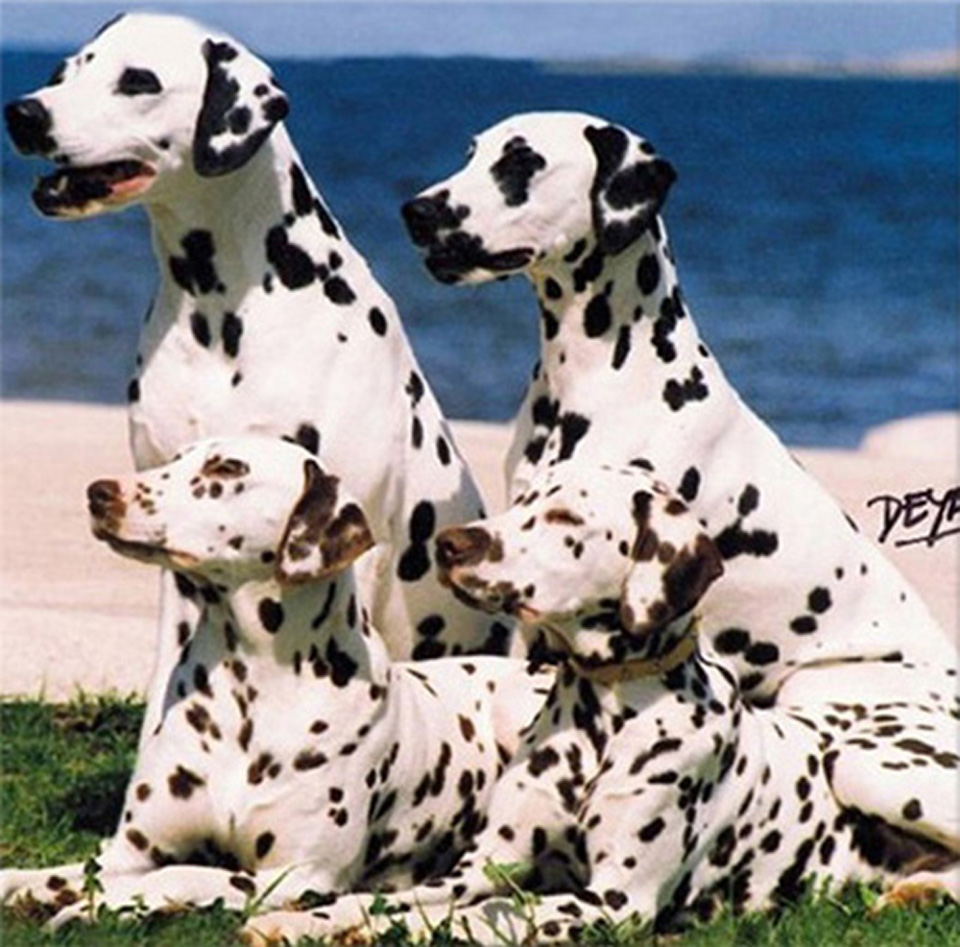 (many  articles are still in scan process)